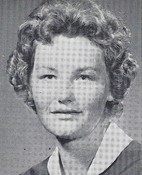 Beverly Ann Holidy Keith, 65, of Bryan, was born on January 5, 1944, and passed away on November 17, 2009.
Born in Brazos County to A. H. "Cooter" and Opal Holidy on January 5, 1944, Ann attended college and completed her degree in psychology. She married Mitchell Keith on February 26, 1966, in Bryan.
She was very active in the ranching and horse training community. Ann enjoyed the outdoors and loved horseback riding, barrel racing, and watching professional bull riding.
She cherished her grandchildren and spoiled them with her love. Ann rarely revealed her given name as Beverly.
Survivors include her husband of 44 years, Mitchell Keith; her daughter, Holly and husband, Alan Kopetsky; her mother, Opal Holidy; grandchildren, Kash and Blake Kopetsky; sister, Kay and husband, Johnny Rizzo; nephew, Steven and wife, Amy Rizzo; her great-nephews, Sam, Rett, and Hank Rizzo; and other loving relatives and friends.