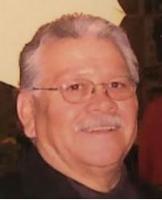 Julian Cedillo: December 20, 1942—December 19, 2019
Julian "JC" Cedillo passed away on December 19, 2019, to be with his Lord and Savior. He was born on December 20, 1942, to Vicente Orozco Cedillo and Antonia Olivarez Cedillo, in Caldwell TX. Julian was raised in Caldwell with his siblings, Petra "Patsy" Cedillo Espinoza, Agnes O. Cedillo, Lucy Pair, Benny Cedillo, and Alfonso Cedillo. He is preceded in death by his parents; his sister, Patsy; and his brother, Benny.
He has two daughters, Juliette Cedillo Lopez and Suzette Palmer Whitehead, who gave him his beloved grandchildren, Christopher Williams, Jimmy Palmer, Tyler Knox, Jack Palmer, Joey Palmer, and U.S. Air Force Airman Bridgette Gutierrez.
He spent most of his childhood playing in the creeks with his cousins, U.S. Army Retired Mack Maldonado and U.S Army Retired Lupe Maldonado, fishing! Julian attended Caldwell Elementary, and, after moving to Bryan in 1958, graduated from Stephen F. Austin.
Julian and his sister Patsy owned and managed a family restaurant, Los Nortenos, in downtown Bryan, for years. He recently worked for Wess Security at Texas A&M sporting events as well. He enjoyed his work, but enjoyed a good time with his friends and family more. He enjoyed being with his family, especially his grandchildren, nieces, and nephews. He loved to travel!
He also enjoyed billiards, and played competitively, often winning in many local tournaments. Julian was known to be an excellent dancer.
Julian also supported many local charities, including Bryan Police Department, Brazos County Sheriff's Office, Knights of Columbus; he served as an usher for St. Anthony's Catholic Church.
A Rosary and Mass was held on December 30, 2019, at St. Anthony's Church, with a graveside service at Mount Calvary Cemetery.