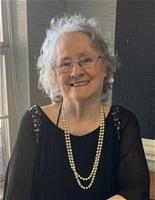 Sara LaVerne Becker Miller: January 15, 1945—May 1, 2023
Sara LaVerne Miller, 78, of Bremond TX, passed away on May 1, 2023, in Cameron TX at Legacy Nursing and Rehabilitation.
LaVerne was born in Bryan on January 15, 1945, to Jesse Becker and Ruby (Smith) Becker and grew up in Bryan. She is preceded in death by her parents; sister, Jessie Lee Becker Ponzio; and brother, J.H. Becker.
She is survived by her husband, Robert "Bob" Miller; daughters Melanie Fort of Bryan, DeeDee Fort Ricke and husband Mike of Bryan, Susan Miller Jones and husband Eric of Bremond; sons, Mike Fort and wife Lisa of Battleground WA, and Bobby Miller and wife Kristen of Bremond.
She is also survived by her grandchildren, Courtney, Justin, Jake, J.T., Bridget, Haley, Brandon, Cooper, Kade, Bailey, Lacie, Jesse, Erik, Aly, Logan, Allison, and Amanda; by great-grandchildren, Madison, Brooklyn, Emma, Brodie, Waylon, and Ruby; and by niece Karlene Kelley and nephews Jerry and Terry Ponzio.
She had great hopes and dreams. LaVerne married her first husband, George Fort on June 3, 1962. George was serving in the U.S. Marines, and they resided in North Carolina. While in North Carolina, they started a family and had three children: Mike, Melanie, and DeeDee.
After the military, they moved back to Bryan, but after a short while in Bryan, the family moved to Shiner TX. Shortly after moving to Shiner, LaVerne and George divorced. While in Shiner, LaVerne met Robert "Bob" Miller, and they got married on November 23, 1973. This year would have been their 50th wedding anniversary. LaVerne and Bob had two children: Susan and Bobby. While in Shiner, LaVerne and Bob purchased a farm and reared their family. After many years there, the family relocated to Bryan.
In 2008 LaVerne and Bob purchased a farm and built a home in Bremond TX. Laverne dedicated her life to taking care of Bob, her children, and grandchildren.
Funeral services will be held on Saturday, May 6, 2023, 11:00 a.m., at Bremond Funeral Home, 201 South Commerce St., Bremond TX 76629, with visitation between 10:00 and 11:00 a.m. that same day.
https://www.bremondmemorial.com/obituaries/LaVerne-Becker-Miller?obId=27850130#/celebrationWall