The "Fly In for Lunch" get-together (6-12-2021) for the SFA 1963 classmates was declared a BIG success by all who attended; but, we missed all of the classmates who were not able to be with us. If you would like to see photos of this event, please look in the green left-hand column of this homepage. Click on MEMORIES and then scroll down to GET TOGETHERS, and then click on "Fly In Mini-Reunion 2021". If you are using a cell phone, go to the TOP right of the homepage and click on the 3 bars. Scroll down to MEMORIES, then click on GET TOGETHERS, and then scroll down to the "Fly In Mini-Reunion 2021." Click on the first picture and then you can see a slide show of the pictures taken at this event.
A special thank you to Alice Grimaldo Garcia for sending me pictures, too!!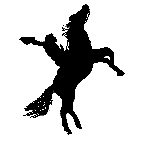 ______________________________________________________
________________________________________________________________________________________________________
50th Reunion Photo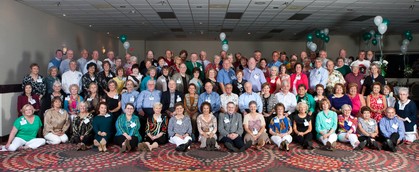 (to see 'close-ups' of this picture, scroll to the bottom of this home page)
* * * * * * * * * * * * * * * * * * * * * * * * * * * * * * * * * * * * * * * * * *
Thoughts for a new year
My goal for 2020 was to lose 10 pounds. Only have 14 to go.
Ate salad for dinner. Mostly croutons and tomatoes. Really just one big round crouton covered with tomato sauce, and cheese. FINE, it was a pizza.... OK, I ate a pizza! Are you happy now?
b. Grill some meat, chicken or fish
I just did a week's worth of cardio after walking into a spider web.
I don't mean to brag, but I finished my 14-day diet food supply in 3 hours and 20 minutes.
A recent study has found women who carry a little extra weight live longer than men who mention it.
Senility has been a smooth transition for me.
Remember back when we were kids and every time it was below zero outside they closed school? Yeah, Me neither.
I may not be that funny or athletic or good looking or smart or talented. I forgot where I was going with this.
I love approaching 80, I learn something new every day and forget 5 other things.
A thief broke into my house last night. He started searching for money so I got up and searched with him.
I think I'll just put an "Out of Order" sticker on my forehead and call it a day.
Just remember, once you're over the hill you begin to pick up speed.
Having plans sounds like a good idea until you have to put on clothes and leave the house.
It's weird being the same age as old people.
When I was a kid I wanted to be older…this is not what I expected.
Life is like a helicopter. I don't know how to operate a helicopter.
Chocolate is God's way of telling us he likes us a little bit chubby.
It's probably my age that tricks people into thinking I'm an adult.
Marriage Counselor: Your wife says you never buy her flowers. Is that true?
Him: To be honest, I never knew she sold flowers.
Never sing in the shower! Singing leads to dancing, dancing leads to slipping, and slipping leads to paramedics seeing you naked. So remember…Don't sing!
If 2020 was a math word-problem: If you're going down a river at 2 MPH and your canoe loses a wheel, how much pancake mix would you need to re-shingle your roof?
I see people about my age mountain climbing; I feel good getting my leg through my underwear without losing my balance.
So if a cow doesn't produce milk, is it a milk dud or an udder failure?
If you can't think of a word say "I forgot the English word for it." That way people will think you're bilingual instead of an idiot.
I'm at a place in my life where errands are starting to count as going out.
Cronacoaster: noun; the ups and downs of a pandemic. One day you're loving your bubble, doing work outs, baking banana bread and going for long walks and the next you're crying, drinking gin for breakfast and missing people you don't even like.
I'm at that age where my mind still thinks I'm 29, my humor suggests I'm 12, while my body mostly keeps asking if I'm sure I'm not dead yet.
Don't be worried about your smartphone or TV spying on you. Your vacuum cleaner has been collecting dirt on you for years.
I'm getting tired of being part of a major historical event.
I don't always go the extra mile, but when I do it's because I missed my exit.
At what point can we just start using 2020 as profanity? As in: "That's a load of 2020." or "What in the 2020." or "abso-2020-lutely."
You don't realize how old you are until you sit on the floor and then try to get back up.
We all get heavier as we get older, because there's a lot more information in our heads. That's my story and I'm sticking to it.
*********************************************************************************************
One of the many things no one tells you about aging is that it is
such a nice change from being young.

"Rekindled friendships often burn more brightly"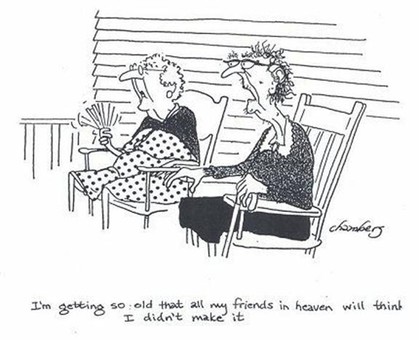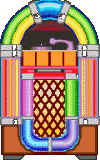 Listen to the music of the 50's & 60's while you browse the website.
A music player will open in a moveable pop-out window and will continue playing until you close the player window. You can minimize the window to view the website, but must close the player before visiting the pages listed in the left column or watching a video.

UPDATE YOUR PROFILE TODAY!

If you haven't created your profile yet, we are missing you. Please take a few minutes to do so. If you know of a missing classmate, please tell them about the site.
For those of us who can't see as well as we used to see, below is our "official" Class of 1963 photo,
divided into thirds. See if you can identify everyone!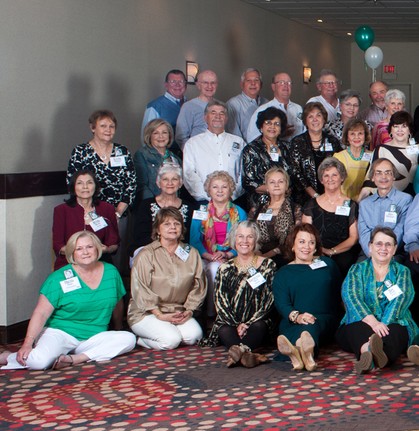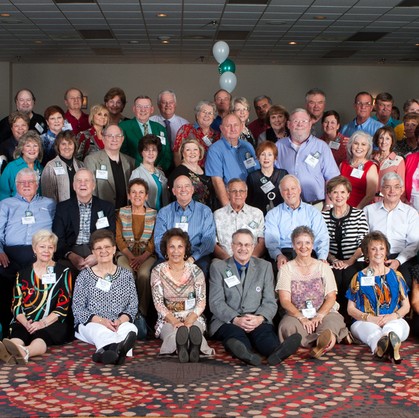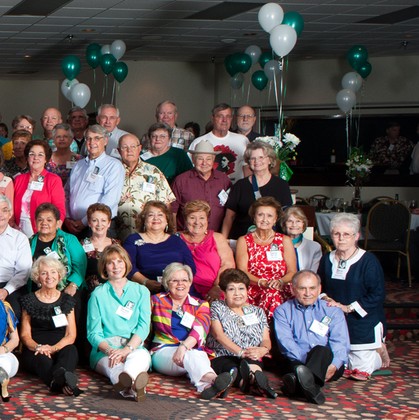 This website is absolutely free for the members of the SFA class of 1963. Your information from this website including your email address is not made available to anyone. Our class owns the domain and creates the content. We do not carry any advertising and are not affiliated with Classmates.com.