We are sad to report to you that our classmate, Becky Dillard Seale, passed away in Bryan on Monday, May 21, 2018. Visitation for family and friends will be at Callaway-Jones Funeral Home (3001 S. College Avenue, Bryan) on Wednesday, May 23rd, from 5:30 p.m. - 7:30 p.m. The funeral service will be at First United Methodist Church (506 E. 28th Street, Bryan) on Thursday, May 24th at 10:00 a.m. Immediately following the service, burial will be in Old Smetana Cemetery. For a more detailed obituary or to leave a message for the family, please use this link: https://www.callawayjones.com/obituaries/. Mike Burroughs will be adding Becky's obituary to the IN MEMORY section of this website and classmates are encouraged to post comments and remembrances. Sympathy cards can be mailed to: 101 Redbud, Bryan TX 77801. Please continue to remember Becky's family in your prayers.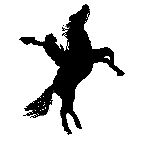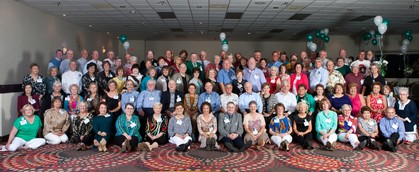 (to see 'close-ups' of this picture, scroll to the bottom of this home page)
* * * * * * * * * * * * * * * * * * * * * * * * * * * *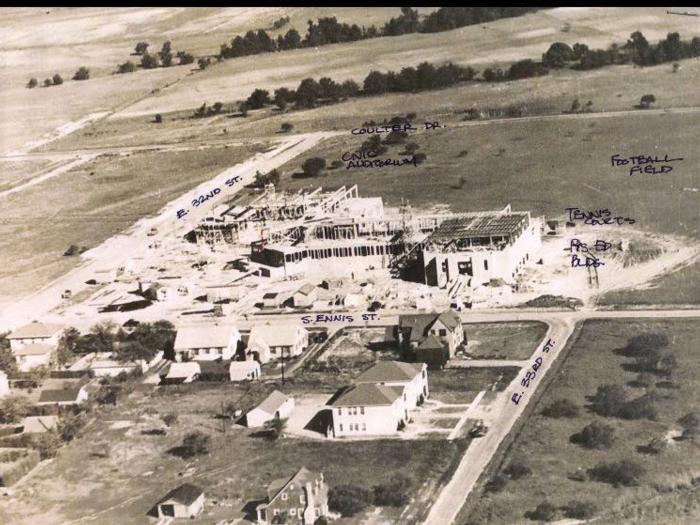 Bert Mulllins has shared this old photograph. It is SFA under construction in 1937. The original caption stated that the first classes began in the Fall of 1938.
____________________________________________________________________________
Phyllis Dillerisms...
Whatever you may look like, marry a man your own age. As your beauty fades, so will his eyesight.
-Phyllis Diller
Housework can't kill you, but why take a chance?
-Phyllis Diller
Cleaning your house while your kids are still growing up is like shoveling the sidewalk before it stops snowing.
-Phyllis Diller
The reason women don't play football is because 11 of them would never wear the same outfit in public.
-Phyllis Diller
Best way to get rid of kitchen odours: Eat out.
-Phyllis Diller
A bachelor is a guy who never made the same mistake once.
-Phyllis Diller
I want my children to have all the things I couldn't afford. Then I want to move in with them.
-Phyllis Diller
Most children threaten at times to run away from home. This is the only thing that keeps some parents going.
-Phyllis Diller

Any time three New Yorkers get into a cab without an argument, a bank has just been robbed.
-Phyllis Diller

We spend the first twelve months of our children's lives teaching them to walk and talk and the next twelve years telling them to sit down and shut up.
-Phyllis Diller

Burt Reynolds once asked me out. I was in his room.
-Phyllis Diller

What I don't like about office Christmas parties is looking for a job the next day.
-Phyllis Diller

The only time I ever enjoyed ironing was the day I accidentally got gin in the steam iron.
-Phyllis Diller

His finest hour lasted a minute and a half.
-Phyllis Diller

Old age is when the liver spots show through your gloves.
-Phyllis Diller

My photographs don't do me justice -they just look like me.
-Phyllis Diller

I admit, I have a tremendous sex drive. My boyfriend lives forty miles away.
-Phyllis Diller

Tranquillizers work only if you follow the advice on the bottle - keep away from children.
-Phyllis Diller

I asked the waiter, 'Is this milk fresh?' He said, 'Lady, three hours ago it was grass.'
-Phyllis Diller

The reason the golf pro tells you to keep your head down is so you can't see him laughing.
-Phyllis Diller

You know you're old if they have discontinued your blood type.
-Phyllis Diller
*********************************************************************************************
Words of Wisdom
I've learned....
That the best classroom in the world is at the feet of an elderly person.
I've learned....
That when you're in love, it shows.

I've learned ....
That just one person saying to me, 'You've made my day!' makes my day.

I've learned....
That having a child fall asleep in your arms is one of the most peaceful feelings in the world.

I've learned....
That being kind is more important than being right.

I've learned....
That you should never say no to a gift from a child.
I've learned....
That I can always pray for someone when I don't have the strength to help him in any other way.

I've learned....
That no matter how serious your life requires you to be, everyone needs a friend to act goofy with.

I've learned....
That sometimes all a person needs is a hand to hold and a heart to understand.

I've learned....
That simple walks with my father around the block on summer nights when I was a child did wonders for me as an adult.
I've learned....
That life is like a roll of toilet paper. The closer it gets to the end, the faster it goes.

I've learned....
That money doesn't buy class.

I've learned....
That it's those small daily happenings that make life so spectacular.

I've learned...
That under everyone's hard shell is someone who wants to be appreciated and loved.

I've learned....
That to ignore the facts does not change the facts.

I've learned....
That when you plan to get even with someone, you are only letting that person continue to hurt you.

I've learned....
That love, not time, heals all wounds.

I've learned....
That the easiest way for me to grow as a person is to surround myself with people smarter than I am.
I've learned....
That everyone you meet deserves to be greeted with a smile.

I've learned....
That no one is perfect until you fall in love with them.

I've learned....
That life is tough, but I'm tougher.

I've learned....
That opportunities are never lost; someone will take the ones you miss.

I've learned....
That when you harbor bitterness, happiness will dock elsewhere.

I've learned....
That I wish I could have told my Mom that I love her one more time before she passed away.

I've learned....
That one should keep his words both soft and tender, because tomorrow he may have to eat them.

I've learned....
That a smile is an inexpensive way to improve your looks.

I've learned....
That when your newly born grandchild holds your little finger in his little fist, you're hooked for life.

I've learned....
That everyone wants to live on top of the mountain, but all the happiness and growth occurs while you're climbing it.

I've learned....
That the less time I have to work with, the more things I get done.
* * * * * * * * * * * * * * * * * * * * * * * * * * * *
Check out the video below from "our era"

One of the many things no one tells you about aging is that it is
such a nice change from being young.

50 YEARS AGO, THE BEATLES CAME TO AMERICA
"Rekindled friendships often burn more brightly"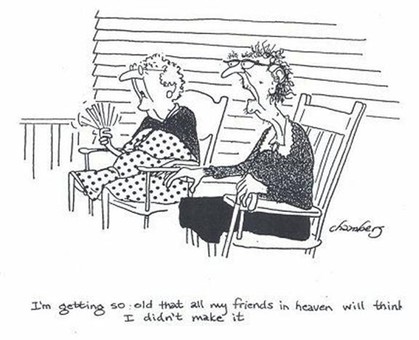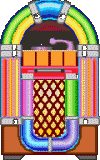 Listen to the music of the 50's & 60's while you browse the website.
A
music player will open in a moveable pop-out window and will continue playing until you close the player window. You can minimize the window to view the website, but must close the player before visiting the pages listed in the left column or watching a video.

UPDATE YOUR PROFILE TODAY!

If you haven't created your profile yet, we are missing you. Please take a few minutes to do so. If you know of a missing classmate, please tell them about the site.
For those of us who can't see as well as we used to see, below is our "official" Class of 1963 photo,
divided into thirds. See if you can identify everyone!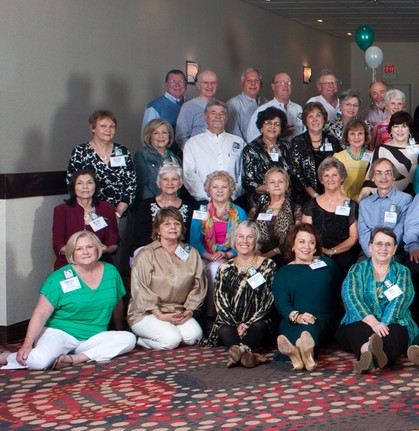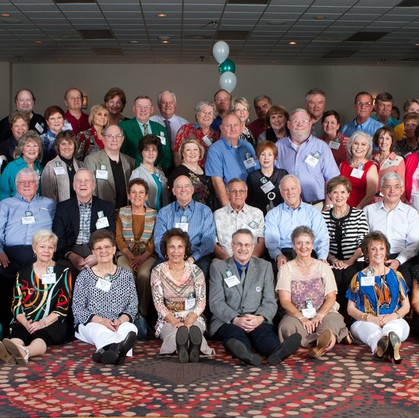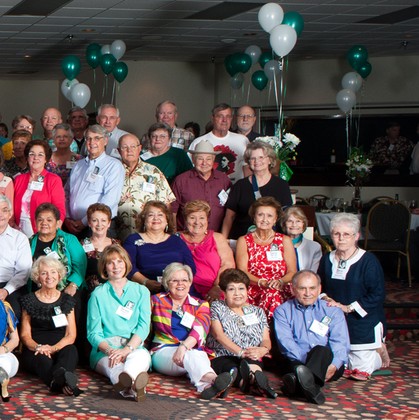 This website is absolutely free for the members of the SFA class of 1963. Your information from this website including your email address is not made available to anyone. Our class owns the domain and creates the content. We do not carry any advertising and are not affiliated with Classmates.com.