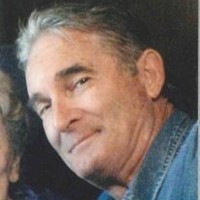 Anton Slafka, January 8, 1945—April 12, 2014
Anton Christopher Slafka, 69, of Navasota, went to be with his Lord, due to natural causes, on April 12, 2014. A time for family to receive friends will be from 5:00 to 7:00 p.m. on Tuesday, April 15, at Hillier Funeral Home, with a Rosary recited at 6:00 p.m. Mass of Christian Burial will be held at 11:00 a.m. on Wednesday, April 16, at St. Joseph's Catholic Church, 600 East 26th Street in Bryan, with Msgr. John McCaffrey officiating. Interment will follow at Smetana Cemetery.
Anton was born in Bremond, Texas, and graduated from Stephen F. Austin High School in Bryan in 1963. He was a self-taught master electrician since 1970 and was the owner and master electrician for J.A.D.E. Corporation for 41 years. He loved to bass fish and enjoyed working on his farm. Anton was always ready to help any friend or relative.
He is preceded in death by his mother, Pauline Cahill. Anton leaves behind his loving wife of 45 years, JoAn Slafka; two sons, David Slafka of College Station, and Erick Slafka and wife Tina of Bryan; two grandchildren, Katie and Nicholas Morell; brother, Charles Cahill and wife Linda of Bryan; sister, Helen Margaret Wise and husband Harvey; a special aunt, Helen Talley of Bremond, and numerous nieces, nephews, and friends.
As an expression of sympathy, memorial contributions may be sent to St. Joseph Catholic School or St. Vincent De Paul.