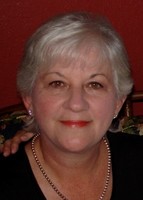 Rebecca "Becky" Dillard Seale, September 1, 1945—May 21, 2018
Rebecca "Becky" Seale, 72, of Bryan, passed away on May 21, 2018. A funeral service was held on Thursday, May 24, 2018, at First United Methodist Church in Bryan. Interment followed at Mt. Calvary Cemetery in Smetana.
Becky was born on September 1, 1945, in Bryan TX to A.M. (Joe) and Elizabeth Dillard. She attended Bryan schools and graduated from Stephen F. Austin High School in 1963. Becky attended North Texas State University and Allen Academy Junior College and graduated from Texas A&M University in 1967. She was in one of the first graduating classes of women at A&M, a proud Aggie for sure. After graduation, Becky began her teaching career. She impacted many students during her years of teaching at Bonham Elementary, St. Joseph Catholic School, and Crockett Elementary. She continued her career in education with Bryan ISD as a computer technologist. Becky retired from Bryan ISD with 47 years of service.
On December 5, 1969, Becky married Hugh Seale. She was a devoted, loving wife to Hugh and mother to two sons, Allan and Patrick. Becky took pleasure in her family and pride in her grandsons, Kaison and Cooper.
First United Methodist of Bryan and the Mary Porter Sunday school class were an important part of Becky's life. She was a member of Alpha Delta Kappa honorary sorority for educators. Becky was an excellent cook and a master at making Christmas candies. She always loved her Summer Sisters and their gatherings and time spent together every summer.
Becky is preceded in death by her parents, Joe and Elizabeth Dillard of Bryan, and her brother, Jeff Dillard of Katy. She is survived by her husband Hugh Seale of Bryan; two sons Allan and Patrick Seale both of Bryan; two grandsons Kaison and Cooper Seale both of Belton TX; brothers Roy Dillard and his wife Shane and Jack Dillard both of Bryan; her nephews and nieces, other relatives, and close friends.
Becky will be remembered as a wonderful wife, mother, grandmother, and friend to many and will be greatly missed until we see her again. During her illness the past several years, she was lovingly cared for by her husband, Hugh and son, Allan.
Honoring Becky as pallbearers are Patrick Seale, Allen Seale, Kaison Seale, Cooper Seale, Jackson Dillard, and Seth Dillard.