Just a reminder to MARK YOUR CALENDARS!!
You are invited to the '

'

JUST BECAUSE' Reunion #3

,
celebrating our 75th birthdays!
On Saturday, February 1, 2020 ~ 11:30 a.m. - 2:00 p.m.
CHICKEN OIL COMPANY - 3600 College Avenue in Bryan
This will be a FREE event!!!
We promised that we would remind you of this event again after Christmas and at your suggestion, we will post a list of everyone who plans to attend. Please email me at halsell@verizon.net to let me know if you will be joining us on 2/1/2020 at Chicken Oil (how many attending). I will update this list weekly from now until February 1st. Happy New Year! Keith
As of 1/17/20, classmates who have replied that (hopefully) they will attend are:
Sandra (Andrews) and Jerry Woodard
Jane (Hamburg) Eickenroht
Lunetta ("Lu") (Fazzino) Scarmardo
Anna Bell (Young) Harvey
Keith (German) Halsell
Marilyn (Davis) Holdredge
Suzan Lee Timmins
JoAnn (Blazek) and Bob Peters
Billy Bob Sanders
Margaret Petroski McAughan
Libby Osburn Gibson
Zan Colson Brown
David Segrest
Irene Boatcallie
Karen Bell Newman
Claudia Humphries Jones
Ronnie Lemon
Carolyn Herzog Teeter
Fred Cronk
Ramona (Rodriguez) and John Griffin
Michele (Arnold) Hefner
Carol Ann (Hill) Poston
Laura Jean (Allen) Loving
Linda (Mezinis) Stewart
Linda (Birmingham) Fisher
Lindsey and Phil Cox
Kathy (Blackburn) Nigh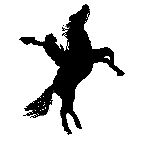 Something to think about................DID I READ THAT SIGN CORRECTLY ??? (see below)…
In a Laundromat: AUTOMATIC WASHING MACHINES: PLEASE REMOVE ALL YOUR CLOTHES WHEN THE LIGHT GOES OUT.
In a London department store: BARGAIN BASEMENT UPSTAIRS...
In an office: WOULD THE PERSON WHO TOOK THE STEP LADDER YESTERDAY PLEASE BRING IT BACK OR FURTHER STEPS WILL BE TAKEN.
In an office: AFTER TEA BREAK, STAFF SHOULD EMPTY THE TEAPOT AND STAND UPSIDE DOWN ON THE DRAINING BOARD.
Outside a second-hand shop: WE EXCHANGE ANYTHING - BICYCLES, WASHING MACHINES, ETC. WHY NOT BRING YOUR WIFE ALONG AND GET A WONDERFUL BARGAIN?
Notice in health food shop window: CLOSED DUE TO ILLNESS.
Spotted in a safari park: ELEPHANTS, PLEASE STAY IN YOUR CAR.
Seen during a conference: FOR ANYONE WHO HAS CHILDREN AND DOESN'T KNOW IT, THERE IS A DAY CARE ON THE 1ST FLOOR.
Notice in a farmer's field: THE FARMER ALLOWS WALKERS TO CROSS THE FIELD FOR FREE, BUT THE BULL CHARGES.
Message on a leaflet: IF YOU CANNOT READ, THIS LEAFLET WILL TELL YOU HOW TO GET LESSONS.
On a repair shop door: WE CAN REPAIR ANYTHING. (PLEASE KNOCK HARD ON THE DOOR - THE BELL DOESN'T WORK.)
Proofreading is a dying art, wouldn't you say?
Man Kills Self Before Shooting Wife And Daughter
Something Went Wrong in Jet Crash, Expert Says - Really? Ya' think?
Police Begin Campaign to Run Down Jaywalkers – Now that's taking things a bit far!
Panda Mating Fails; Veterinarian Takes Over – What a guy!
Miners Refuse to Work after Death - No-good-for-nothing' lazy so-and-so's!
Juvenile Court to Try Shooting Defendant. See if that works better than a fair trial!
War Dims Hope for Peace. I can see where it might have that effect!
If Strike Isn't Settled Quickly, It May Last Awhile. Ya' think?!
Cold Wave Linked to Temperatures. Who would have thought!
Enfield (London) Couple Slain; Police Suspect Homicide. They may be on to something!
Red Tape Holds Up New Bridges. You mean there's something stronger than duct tape?
Man Struck By Lightning: Faces Battery Charge. He probably IS the battery charge!
New Study of Obesity Looks for Larger Test Group. Weren't they fat enough?!
Astronaut Takes Blame for Gas in Spacecraft. That's what he gets for eating those beans!
Local High School Dropouts Cut in Half. Chainsaw Massacre all over again!
Hospitals are Sued by 7 Foot Doctors. Boy, are they tall!
And the winner is...Typhoon Rips Through Cemetery; Hundreds Dead. Did
I read that right?
HOW TO TELL YOU ARE AN ADULT:
*You gain 30 pounds overnight
*You'd rather sleep than go out
*Everything hurts
*Comfort before style
*You have a favorite spatula
*College students look like 12 year olds
---
Enjoy the "Churchillisms" below, courtesy of Jarvis!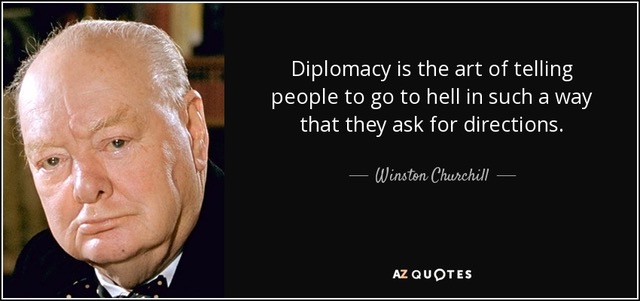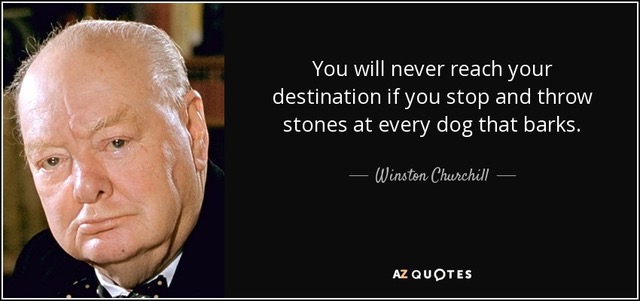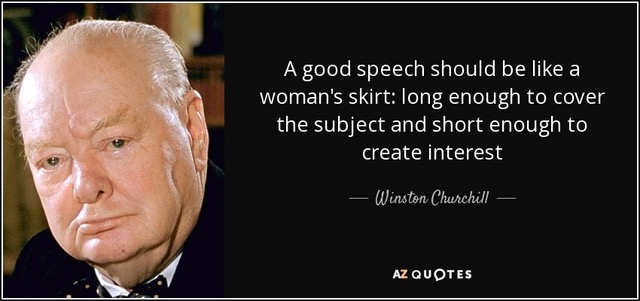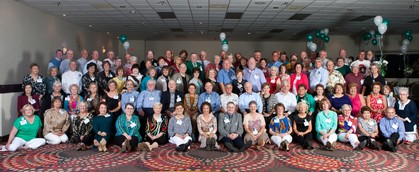 (to see 'close-ups' of this picture, scroll to the bottom of this home page)
* * * * * * * * * * * * * * * * * * * * * * * * * * * *
___________________________________
Middle OLD age is just walking around
all day muttering things like………….
"What was I going to say?"
"What did I come in here for?"
"Did I already take my pill?"
How did I get this bruise?"
Why am I sore?"
"Where did I leave my phone?"
"Who moved my water wine glass?"
"Did the dryer shrink these pants?"
"That's it. Diet starts tomorrow."
"$2.99 a pound for apples? The nerve!"
I could've sworn that was my password."
"Who in the world is calling me at 9:00 p.m.?"
_________________________________________
Phyllis Dillerisms...
Whatever you may look like, marry a man your own age. As your beauty fades, so will his eyesight.
-Phyllis Diller
Housework can't kill you, but why take a chance?
-Phyllis Diller
Cleaning your house while your kids are still growing up is like shoveling the sidewalk before it stops snowing.
-Phyllis Diller
The reason women don't play football is because 11 of them would never wear the same outfit in public.
-Phyllis Diller
Best way to get rid of kitchen odours: Eat out.
-Phyllis Diller
A bachelor is a guy who never made the same mistake once.
-Phyllis Diller
I want my children to have all the things I couldn't afford. Then I want to move in with them.
-Phyllis Diller
Most children threaten at times to run away from home. This is the only thing that keeps some parents going.
-Phyllis Diller

Any time three New Yorkers get into a cab without an argument, a bank has just been robbed.
-Phyllis Diller

We spend the first twelve months of our children's lives teaching them to walk and talk and the next twelve years telling them to sit down and shut up.
-Phyllis Diller

Burt Reynolds once asked me out. I was in his room.
-Phyllis Diller

What I don't like about office Christmas parties is looking for a job the next day.
-Phyllis Diller

The only time I ever enjoyed ironing was the day I accidentally got gin in the steam iron.
-Phyllis Diller

His finest hour lasted a minute and a half.
-Phyllis Diller

Old age is when the liver spots show through your gloves.
-Phyllis Diller

My photographs don't do me justice -they just look like me.
-Phyllis Diller

I admit, I have a tremendous sex drive. My boyfriend lives forty miles away.
-Phyllis Diller

Tranquillizers work only if you follow the advice on the bottle - keep away from children.
-Phyllis Diller

I asked the waiter, 'Is this milk fresh?' He said, 'Lady, three hours ago it was grass.'
-Phyllis Diller

The reason the golf pro tells you to keep your head down is so you can't see him laughing.
-Phyllis Diller

You know you're old if they have discontinued your blood type.
-Phyllis Diller
*********************************************************************************************
Words of Wisdom
I've learned....
That the best classroom in the world is at the feet of an elderly person.
I've learned....
That when you're in love, it shows.

I've learned ....
That just one person saying to me, 'You've made my day!' makes my day.

I've learned....
That having a child fall asleep in your arms is one of the most peaceful feelings in the world.

I've learned....
That being kind is more important than being right.

I've learned....
That you should never say no to a gift from a child.
I've learned....
That I can always pray for someone when I don't have the strength to help him in any other way.

I've learned....
That no matter how serious your life requires you to be, everyone needs a friend to act goofy with.

I've learned....
That sometimes all a person needs is a hand to hold and a heart to understand.

I've learned....
That simple walks with my father around the block on summer nights when I was a child did wonders for me as an adult.
I've learned....
That life is like a roll of toilet paper. The closer it gets to the end, the faster it goes.

I've learned....
That money doesn't buy class.

I've learned....
That it's those small daily happenings that make life so spectacular.

I've learned...
That under everyone's hard shell is someone who wants to be appreciated and loved.

I've learned....
That to ignore the facts does not change the facts.

I've learned....
That when you plan to get even with someone, you are only letting that person continue to hurt you.

I've learned....
That love, not time, heals all wounds.

I've learned....
That the easiest way for me to grow as a person is to surround myself with people smarter than I am.
I've learned....
That everyone you meet deserves to be greeted with a smile.

I've learned....
That no one is perfect until you fall in love with them.

I've learned....
That life is tough, but I'm tougher.

I've learned....
That opportunities are never lost; someone will take the ones you miss.

I've learned....
That when you harbor bitterness, happiness will dock elsewhere.

I've learned....
That I wish I could have told my Mom that I love her one more time before she passed away.

I've learned....
That one should keep his words both soft and tender, because tomorrow he may have to eat them.

I've learned....
That a smile is an inexpensive way to improve your looks.

I've learned....
That when your newly born grandchild holds your little finger in his little fist, you're hooked for life.

I've learned....
That everyone wants to live on top of the mountain, but all the happiness and growth occurs while you're climbing it.

I've learned....
That the less time I have to work with, the more things I get done.
* * * * * * * * * * * * * * * * * * * * * * * * * * * *
One of the many things no one tells you about aging is that it is
such a nice change from being young.

"Rekindled friendships often burn more brightly"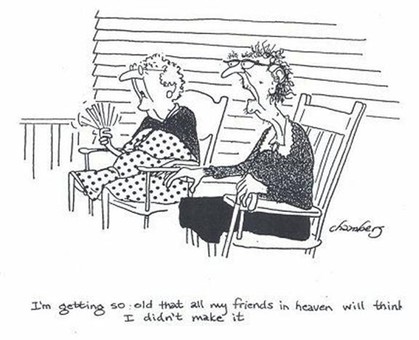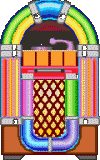 Listen to the music of the 50's & 60's while you browse the website.
A
music player will open in a moveable pop-out window and will continue playing until you close the player window. You can minimize the window to view the website, but must close the player before visiting the pages listed in the left column or watching a video.

UPDATE YOUR PROFILE TODAY!

If you haven't created your profile yet, we are missing you. Please take a few minutes to do so. If you know of a missing classmate, please tell them about the site.
For those of us who can't see as well as we used to see, below is our "official" Class of 1963 photo,
divided into thirds. See if you can identify everyone!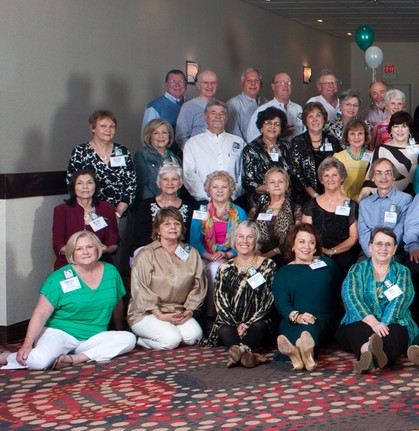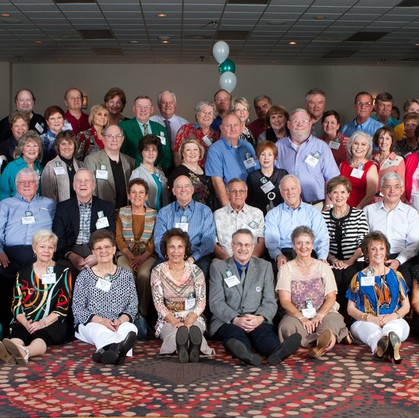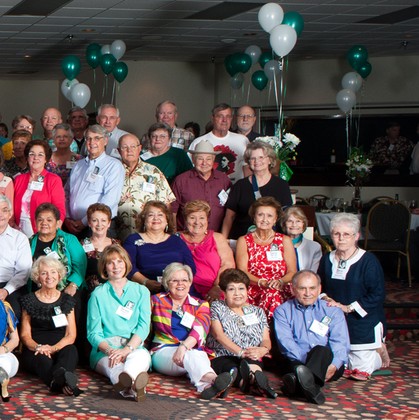 This website is absolutely free for the members of the SFA class of 1963. Your information from this website including your email address is not made available to anyone. Our class owns the domain and creates the content. We do not carry any advertising and are not affiliated with Classmates.com.